Forum Posts
Wa'il Ashshowwaf
VERIFIED
Apr 17, 2022
Wa'il Ashshowwaf
VERIFIED
Feb 17, 2022
In COMMUNITY FEED
The Innovation for Justice lab launched at the University of Arizona's James E. Rogers College of Law in 2018 with the goal of designing, building and testing new solutions to addressing the justice gap impacting millions of Americans. #justicetech #arizona #podcast #aba #journal Reposted from: https://legaltalknetwork.com/podcasts/aba-journal-legal-rebels/2022/02/how-a-social-justice-innovation-lab-is-developing-new-types-of-legal-services/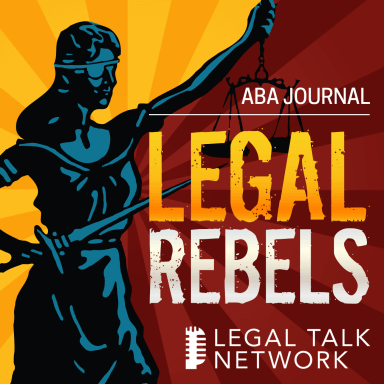 Wa'il Ashshowwaf
VERIFIED
Feb 17, 2022
In COMMUNITY FEED
Bitcoin offers immigrant, Black, Indigenous, LGBTQ+ and other communities the promise of a more equitable financial system. Sure, you may know the statistics. While typical stock market investors are white men, 44 percent of Bitcoin and crypto investors are non-white. Similarly, studies have shown Black and Latino Americans now outpace white Americans in Bitcoin and cryptocurrency investing. But too many are writing off this emerging trend as just another sign of the times, another signal of a GameStop investing culture gone awry – it isn't. Rather, Bitcoin's rise in America is deeply rooted in our legacy of oppression of marginalized communities. Black, Brown, LGBTQ, and Latino Americans are distrustful of an establishment and its systems that have failed them time and again – and are failing them now. The headlines speak for themselves. The COVID-19 pandemic has highlighted racial disparities in the healthcare system. The senseless deaths of Breona Taylor, Ahmaud Arbery, and George Floyd, have sparked nationwide protests against police brutality and racism. While typical stock market investors are white men, 44 percent of Bitcoin and crypto investors are non-white. Charlene Fadirepo is a former regulator and the founder of Guidefi, a fintech platform that connects women of color with financial experts and wealth education courses. Professional sports teams including the WNBA, MLB, and MLS all all have postponed games in protest of racial injustice. Nearly 160 statues dedicated to the Confederacy have been taken down after being labeled as symbols of white supremacy. These pivotal events have had an impact on Americans. We are reflecting and acknowledging the devastating injustices done to our marginalized communities and communities of color. All Americans are exploring new innovative solutions to our society's most challenging problems. As the co-authors of a new book on Bitcoin and America, we believe this call to action has led directly to the rise of an alternative monetary system. We understand you may be dismissive of Bitcoin, that you may have heard that the technology is tied to white supremacy and groups seeking to spread hate and division. We reject this one-sided message, and instead want to explain why we see Bitcoin as a beacon of hope. In the following article, excerpted from our new book, "Bitcoin and the American Dream," we explain how Bitcoin can be used as a tool for social and economic justice, one that can help underserved communities increase their economic mobility by building generational wealth. #bitcoin #economicjustice #equity #equility #blockchain Read more:
Wa'il Ashshowwaf
VERIFIED
Dec 12, 2021
In COMMUNITY FEED
2021 was a year defined by the many ongoing impacts of the pandemic and the polarization of 2020—and the various ways we continue to grapple with them. The vastness of such a year could never be fully summarized with a single word. But there is one word that's intertwined with so many of the things we've experienced in 2021: allyship, our 2021 Word of the Year. allyship (noun): the status or role of a person who advocates and actively works for the inclusion of a marginalized or politicized group in all areas of society, not as a member of that group but in solidarity with its struggle and point of view and under its leadership. As our Word of the Year for 2021, allyship carries a special distinction this year: It marks the first time we've chosen a word that's new to our dictionary as our Word of the Year. Our addition of the word allyship to our dictionary in 2021—not to mention our decision to elevate it as our top word for the year—captures important ways the word continues to evolve in our language and reflects its increased prominence in our discourse. Allyship acts as a powerful prism through which to view the defining events and experiences of 2021—and, crucially, how the public processed them. It also serves as a compelling throughline for much of our lexicographical, editorial, and educational work across Dictionary.com and Thesaurus.com this year. And while we must acknowledge that efforts at allyshipare all too often insufficient and imperfect, the word nonetheless stands out for its role in the path out of the continued crises of 2020 for a better 2022. Other words in our Word of the Year shortlist include critical race theory, burnout, and vaccine, all of which speak to important aspects of 2021 in their own distinct ways.
Wa'il Ashshowwaf
VERIFIED
Oct 25, 2021
Wa'il Ashshowwaf
VERIFIED
Jul 14, 2021
Wa'il Ashshowwaf
VERIFIED
Jul 13, 2021
In COMMUNITY FEED
#vote #votersuppression #fightthepower #texas #justvote #votingrights #vote
Wa'il Ashshowwaf
VERIFIED
Jul 13, 2021
In CREATIVE JUSTICE
A church I can get behind: The Church of Universal Suffrage. Made specifically to help people get mail-in ballots when their politicians try to prevent it. What do you think about using religious tactics to bring about good outcomes? #vote
Wa'il Ashshowwaf
VERIFIED
Jun 18, 2021
Wa'il Ashshowwaf
VERIFIED
May 01, 2021
In FILMING THE POLICE
Earlier in the protests, police were seen picking up ammunition rounds up from the ground and tear gas canisters to hide how much they have been gassing protestors.
Wa'il Ashshowwaf
VERIFIED
Apr 18, 2021
Wa'il Ashshowwaf
VERIFIED
Apr 13, 2021